Now in the shops (in Portugal): Ubuntu netbooks
As of this week, Asus Eee PC 1215P netbooks preloaded with Ubuntu Linux are available in the shops – as long as you do your shopping in Portugal.

The Canonical blog reports that the ASUS Ubuntu netbooks can be bought in 100 Vobis and Worten stores across the country.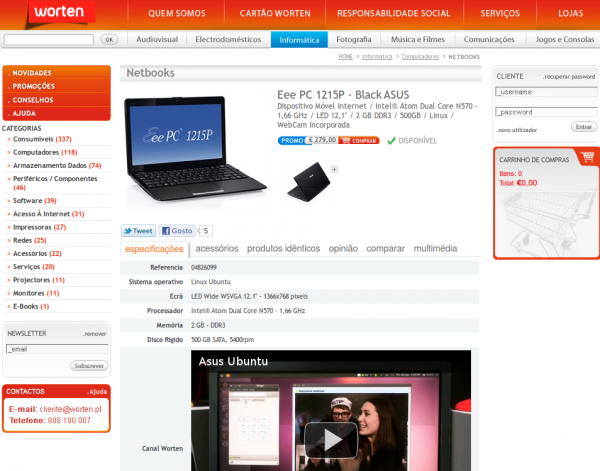 The Eee PC has a slim, lightweight, design and up to 9 hours' battery life, making it suitable for a wide variety of uses.
Here at Bristol Wireless, we've found Asus Eee PCs very reliable; if you need proof, just ask our treasurer for a testimonial (news passim).