Bristol Wireless (BW) have many years of experience in installing, configuring and troubleshooting all types of network infrastructure, both wired and wireless and now including fibre. In addition, we can also offer you advice on network security, carry out network assessments and extend your current wired and/or wireless network.
BW will mount trunking and network sockets (and wire up the latter), fit cable cabinets, wire up patch panels, switches and configure routers.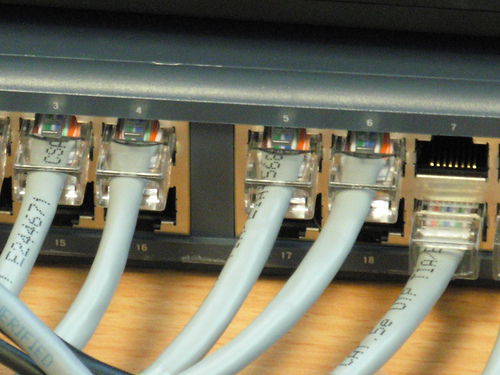 We specialise in rationalising ad hoc networks, configuring file/backup servers, setting up encrypted off-site secure back-up routines to ensure data safety.
In addition to providing these services for business, we also offer home networking and wifi network assessments carried out and can supply, install and configure wifi extensions.
Please see our Support page.