Bristol Wireless (BW) has a mobile computing suite that is available for hire for conferences and events.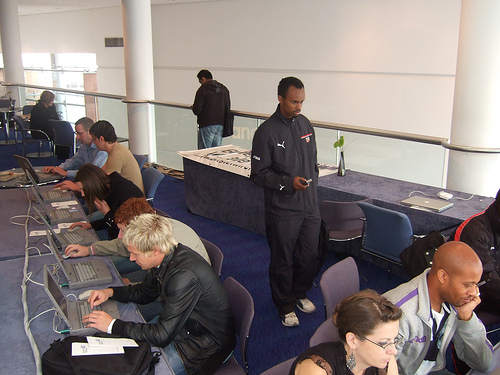 Hire of the suite comes with technical support, plus internet connectivity via wireless or 3G, if required.
The suite consists of up to 20 low-powered laptops (smaller suites can be prepared as per your requirements) and all the hardware necessary to run an ICT centre at a conference venue or even in a field. The suite can also be powered conventionally via mains electricity or is quite at home on renewable sources. BW can install temporary site-wide wireless access and manage the network for the duration of your event.
To find out more about how our mobile suite works, download our non-technical LTSP leaflet (PDF) or visit our LTSP page.
Please contact us for further details.