Bristol Wireless has many years experience of supplying, configuring, supporting and upgrading small office servers for small businesses and the community and voluntary sectors, also known as Samba* servers.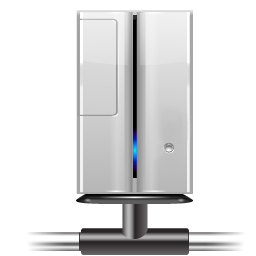 As with all our hardware supplied, our small office servers come with a reliable, secure, open source operating system that also integrates and communicates seamlessly with conventional Microsoft Windows office networks. Some of the office servers we've supplied have now been in use for over 5 years. Besides sharing files, our servers can also be configured to allow remote and secure access.
As with all our systems for the community, voluntary and small business sectors, our servers can be updated and administered remotely, saving you time and money. Support, including off-site data back-up, can also be provided. Please contact us for details.
* = Samba is a free software re-implementation of the SMB/CIFS networking protocol, the communication protocol for sharing file and printer resources on Windows networks.