Liverpool hosts Open Source City
Alastair Ball has told us the forthcoming Open Source City event being held in Liverpool as part of its programme of events as European Capital of Culture.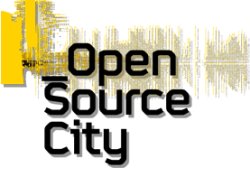 Taking place from 20-22nd June, Open Source City is being billed as a "micro-festival of open source practice in the production of media art and music" and is being organised by folly and SoundNetwork. Open Source City offers a programme of art, workshops, masterclasses, talks and concerts to shed light on the growing impact of Free/Libre Open Source Software on the creative practices of today, particularly in media, art and music.
Artists and speakers involved include goto10, Access Space, Polytechnic, Simon Blackmore, Tom Chance, MediaShed and 64 Studio. The festival will be based at Mello Mello, 40-42 Slater St, Liverpool L1 4BX.
Full details can be found on the folly website, as can the festival programme.