Yesterday's Wikipedia featured article – Bristol's Knowle West
Regular users of Wikipedia will be aware that the main page showcases a different article every day; this is known as the featured article.
Yesterday's featured article was the one on Bristol's Knowle West area.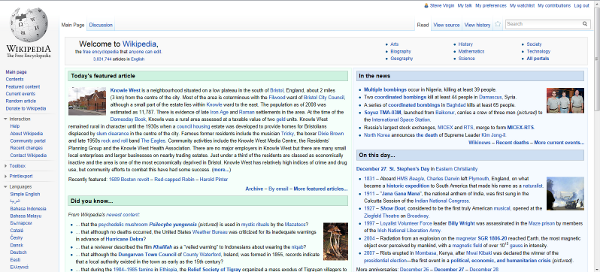 Those familiar with the Wikipedia article grading process will know just how much effort has gone into getting an article to this level, so anyone who's helped edit the Knowle West page at any stage can give themselves a pat on the back for a job well done.
Hat tip: Steve Virgin