Snooper's Charter: mission creep already evident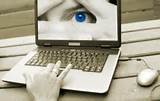 Even before the Home Office has even finished consulting on the revised version the Communications Data Bill (news passim), let alone redrafted the Bill, it seems that the associated mission creep long predicted by its opponents has already begun.
Saturday's Daily Telegraph carried a report entitled "Town halls join rush to use the snoopers' charter", which states that council staff, health and safety inspectors and even Royal Mail want to harness the Government's proposed Snooper's Charter (aka the Communications Data Bill) to monitor private emails, telephone records and internet use, even though it was originally believed only police, intelligence agencies and the taxman would be able to use it.
Such an extension of surveillance hasn't gone down well in many quarters including some Tory MPs, one of whom – Dominic Raab – is quoted by the Telegraph as saying:
"This scheme is Orwellian. Intrusive surveillance powers should be limited to pursuing terrorists, paedophiles and villains – not enabling jobsworth inspectors at the Health and Safety Executive or council busybodies to snoop into the private lives of ordinary citizens."
Well said, Dominic!
In response to a FoI request from Big Brother Watch the Home Office said 36 "groups" had applied. The full list, courtesy of Big Brother Watch is:
1. Ambulance Services (unspecified number)
2. Department for Business, Skills and Innovation
3. Charity Commission
4. Civil Nuclear Constabulary
5. Criminal Cases Review Commission
6. Scottish Criminal Cases Review Commission
7. Department of Agriculture & Rural Development in Northern Ireland
8. Department for Environment, Food and Rural Affairs
9. Department Of Enterprise, Trade And Investment For Northern Ireland
10. Department of the Environment in Northern Ireland
11. Department of Health – Medicines & Healthcare Products Regulatory Agency
12. Department for Transport – Accident Investigation Branches and Maritime & Coastguard Agency
13. Department for Work & Pensions (including functions formerly the responsibility of the Child Maintenance & Enforcement Commission)
14. Environment Agency
15. Financial Services Authority
16. Fire & Rescue Services
17. Food Standards Agency
18. Gambling Commission
19. Gangmasters Licensing Authority
20. Health and Safety Executive
21. Independent Police Complaints Commission
22. Information Commissioner
23. Local Authorities (unspecified number)
24. Maritime and Coastguard Agency
25. Ministry of Justice (NOMS and contracted-out prisons)
26. NHS Services (unspecified number)
27. NI Office (Prison Service)
28. Ofcom
29. Office of Fair Trading
30. Pensions Regulator
31. Ports Police forces – including Dover and Liverpool (number of bodies again unspecified)
32. Police Ombudsman for Northern Ireland (PONI)
33. Royal Mail
34. Serious Fraud Office
35. Scottish Environment Protection Agency
36. UK Border Agency – including Border Force.
We hope of course hope that the Bill doesn't get through Parliament in the first place due to its mass surveillance elements, but if it does, let's just hope the Home Office decides that civil servants should get on with the jobs they're supposed to be doing and also that councils should stick to their traditional tasks like emptying the bins and sweeping the streets. It's not the role of Whitehall mandarins and town hall officials to spy on the internet and communications use of citizens.