Companies House takes open data route
Yesterday, while David Cameron was rearranging his Cabinet, one significant piece of news (apart from the DRIP Bill. Ed.) seems to have escaped the personality-obsessed British media.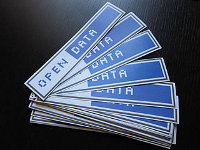 The news was the Department for Business, Innovation and Skills announced that Companies House is to make all of its digital data available free of charge. It has hitherto charged users for anything but the most basic company information on its website.
This will make the UK the first country to establish a truly open register of business information.
As a result, it will be easier for members of the public and businesses to research and scrutinise the activities and ownership of companies and their directors. Last year (2013/14), users searching the Companies House website spent £8.7 million accessing company information on the register.
The release of company information as open data will also provide opportunities for entrepreneurs to come up with innovative ways of using the information.
This change will come into effect from the second quarter of 2015 (April – June).
This is an re-edited version of a post from the chief scribe's blog.