Introducing the Tegra K1 Linux mini PC
Liliputing reports that leading Hong Kong electronics manufacturer PC Partner has introduced a small form-factor computer with a fanless case that measures 5″ x 5″ x 1.8″. Its model number is the N2581N1-F and it is powered by NVIDIA's Tegra K1 quad-core processor with 192-core Kepler graphics.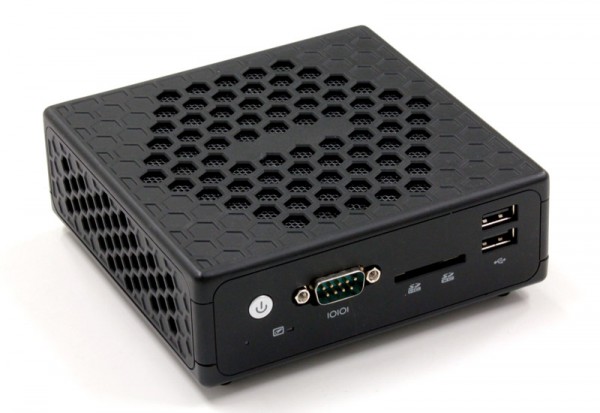 It's currently on sale in Japan and may be marketed in the USA later as the ZBOX N258N1-Q.
The specifications of this wee box are: 2GB of RAM, 16GB of storage, HDMI and Ethernet jacks, two USB 3.0 ports, two USB 2.0 ports, microphone and headphone jacks, an SD card reader and a serial port.
The machine also runs a special version of Linux developed specifically for Tegra processors.
Will this little PC ever be marketed in the UK?