Bristol Is Open approved by city council
Bristol Is Open, the collaborative high-performance, high-speed networking project between Bristol City Council and the University of Bristol (news passim), received unanimous approval from the council's cabinet earlier this week, the University reports.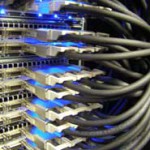 Bristol Is Open will manage the Open Programmable City project, a city-scale research infrastructure using fibre optic and wireless connectivity and high performance computing. It is the first project of its kind in the UK and purportedly puts Bristol at the leading edge of the smart city movement.
The project will make use of part of BNet, the council-owned high-speed fibre optic network and the University's BlueCrystal High Performance Computer, a supercomputer capable of 200 trillion calculations per second.
In addition, Bristol Is Open will offer technology companies, research organisations and SMEs the opportunity to experiment, learn and develop innovative solutions to many of the problems of modern urban life.
The project is made possible by the unique City Operating System (CityOS) developed by Professor Dimitra Simeonidou and colleagues in the University's High Performance Networks research group. The CityOS will host machine-to-machine communication, which will enable the city to be programmable and allow the development of a wide range of research and innovation initiatives.
Data captured from a variety of sensors in the city environment will create a large scale "Big Data" snapshot of the city's environment. Air quality, traffic movement, temperature, humidity, traffic signal patterns are all examples of the types of data to be captured. The partners hope that collaborative partnerships established by Bristol Is Open will eventually develop applications capable of analysing and programming this data.