Evolve OS name change forced by trade mark dispute with UK government
The Evolve OS desktop Linux distribution is being forced into a change of name due to potential trade mark problems with the UK government, Softpedia reports.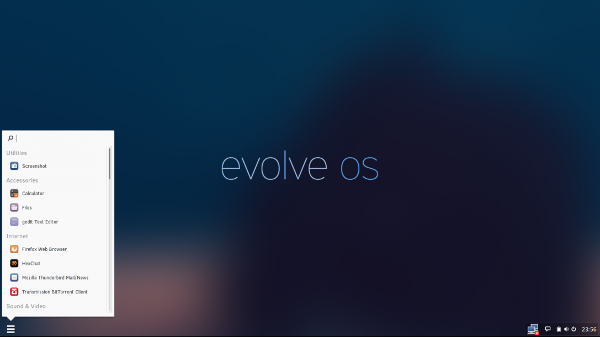 The bone of contention is not the Evolve element, but OS, which is apparently a trade mark registered to registered to the Secretary of State for Business, Innovation and Skills, whose trade mark agents are a company called Field Fisher Waterhouse LLP.
In its headline, Softpedia describes this trademark registration as "stupid".
Writing yesterday on Google+, the developers stated:
This is not an April Fools post

We will be required to change the name of the Evolve OS project, to avoid unnecessary legal action. All I will say right now is that the dispute is UK specific, and I have been informed that the relevant trademarks are held by the Secretary of State.

The letter goes beyond asking for a withdrawal of trademark application and asks we stop using the "mark".

Clearly this is going to be an expensive and painful road in either direction, so we shall go with a rename.
The developers have also asked for the help of the free and open source community to come up with a new name that would be free of trademark infringements.