The return of the Snoopers' Charter
Like a boomerang curry, the Snoopers' Charter (news passim) is back – and with a vengeance this time.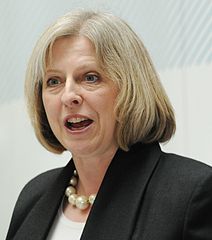 Wired UK reports that this morning's Queen's Speech setting out the government's legislative programme for the next year. In her speech in the House of Lords, the Queen said new legislation would "modernise the law on communications data."
The new legislation will be known as the Investigatory Powers Bill and will not only cover everything included in the previously-blocked charter, but also allow security services to intercept the content of communications in bulk.
The Bill will allegedly "provide police and intelligence agencies with the tools" to keep people safe, whilst changes will also be made to close "ongoing capability gaps" that the government believes prevent law enforcement and intelligence services from tackling terrorism and serious crime. The new bill would also introduce "appropriate oversight and safeguard arrangements." The latter are long overdue.