US government wants to commit to open source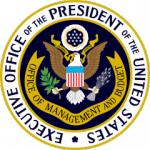 The US government wants to save taxpayers' money with reusable software and open source. To this end the White House's "Office of Management & Budget" (OMB) presented a draft "Source Code Policy" (PDF) at the end of last week, German IT news site heise reports. According to this draft policy, computer programs developed especially with public financial resources are to be used in principled throughout the entire administration, i.e. not just in the commissioning authority. Part at least of the source code produced shall also be made available to the public as open source software. Standard programs such as office packages are excluded from this policy.
During a pilot programme the authorities involved are initially to release 20% of the source code under an open source licence if outside programmers are involved in development. Software which administration officials write within the scope of their official duties will have to be released in its entirety although there will be exceptions for source code for systems developed for the purposes of national security.
Regard for national security
Tony Scott, the US government's Chief Information Officer (CIO), believes that the project will promote innovation and collaboration and reduce costs. It should also be possible for experts to be able to examine and improve the source code. Only this will ensure that programs work more securely and reliably. According to Scott the initiative also fits into the administration's plans for technological neutrality and new economic development models. The draft policy is out for consultation until 11th April, after which it will be decided and implemented.
Update 21/03/2016: The policy is under version control on Github; that's a lovely detailed touch! 🙂