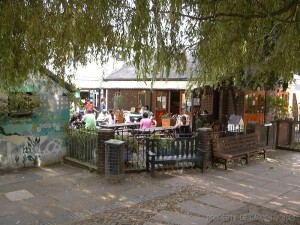 Bristol Wireless
The Computer Lab
Windmill Hill City Farm
Philip Street
Bedminster
Bristol
BS3 4EA
Telephone
0117 325 0067
sip:info@bristolwireless.net
Email
info@bristolwireless.net

Getting to Windmill Hill City Farm



Buses
27 local bus services are alleged to serve Bedminster and quite a lot of them run down East Street. List here.
Trains
Windmill Hill City Farm is about 5 minutes' walk from Bedminster railway station. For train times, please consult the live departure boards.
Online ways to communicate
Internet Relay Chat (IRC)
We have a chat channel where we can deal with enquiries immediately. To join the channel just click here; enter your name where it says 'nickname', then click 'login'. You can then chat away by typing in the bottom bar of the page and any replies will appear at the top of the page. You can see who is available by looking at the right hand side of the page.
If you are using an IRC client (e.g. Xchat), log into irc.psand.net/6667 and join #clan.
Twitter
You can also follow us on Twitter, where we're known as @BristolWireless.