Marches "broadband" round-up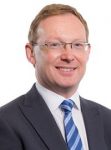 Welsh Assembly member Russell George, who is chair of the Assembly's Economy, Infrastructure &Skills Committee, is hosting a Broadband Summit to be held Monday 20th March 2017.
Mr George has been a long-term campaigner for improved broadband coverage in North Powys and at the summit community leaders and representatives from across the area will be able to question the Welsh Government's Minister for Skills & Science, Julie James AM, who has overall responsibility for the Superfast Cymru fibre broadband scheme.
The Summit follows a recent inquiry into broadband and mobile coverage, held by the National Assembly's Economy, Infrastructure and Skills Committee.
Commenting on local broadband in his own and other areas, Mr George said: "It remains a significant concern to me that many rural communities across Montgomeryshire appear to be excluded from the fibre broadband upgrade or, at the very least, are at the back of the queue when it comes to receiving superfast speeds."
"While the Superfast Cymru project has undoubtedly improved the availability of fibre broadband across Wales benefitting both residents and businesses, there are many areas of Montgomeryshire which still find themselves with inadequate broadband with only two thirds of premises able to receive superfast speeds."
These remarks were also noticed on the eastern side of Offa's Dyke in the Shropshire Star, which added additional information of recent developments in rural Shropshire, reporting that BT Openreach's CEO Clive Selley visited areas of north Shropshire to see for himself the problems faced by rural communities, discussing problems in towns such as Market Drayton, Whitchurch and Oswestry.
A further comment on the terrible internet connection speeds in the Marches comes from newly-arrived Shropshire resident and broadcaster/actor Keith "Cheggers" Chegwin, who is quoted by the Shropshire Star as saying, "The mobile signal is fine, I can get 4G here, but the broadband – well, I could run faster than that, it's so slow," and, "One minute its 0.25 Mbps, the next its 0.26."