Bristol Wireless is a volunteer-run community co-operative established in 2002 to supply open source ICT to businesses, the community and voluntary sector and the general public.
It was initially fuelled by the energy and enthusiasm of some techs in East Bristol with the aim of improving society, particularly its less fortunate sections, by providing affordable wireless network connectivity. We have now established a network within Bristol with rooftop level coverage of approx. 15 sq. km.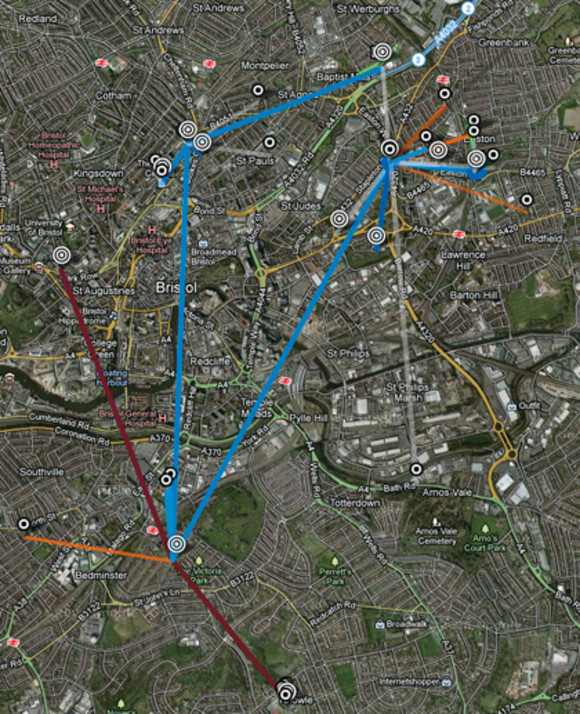 Our services currently include server supply, management and maintenance, network access, network installation, public access ICT suites, event ICT and VoIP telephony, as well as refurbished computers and consultancy with regard to the purchase and deployment of ICT.
Our entire infrastructure runs on free Linux and open source software, which we promote through training, support and advocacy. By providing an affordable, high bandwidth network, we can supply internet access to communities who find themselves on the wrong side of the digital divide, as well as enabling distribution of local multimedia content.
Environmental sustainability and promoting green ICT are other key elements of our philosophy. Where possible, we use primarily refurbished and low energy equipment, as well as making this hardware available at a reasonable price to the community and voluntary organisations, small businesses and the general public.
If any of your questions are not answered by our site content, please feel free to contact us.
This site's content is covered by a Creative Commons Attribution-ShareAlike licence.