Employing LTSP to run public access terminals has been a speciality of Bristol Wireless (BW). We have installed workstations in the lobby of St Werburghs Community Centre and Easton Community Centre for the use by the general public. These systems have proved to be very reliable and robust: they run in what's known as kiosk mode; this means that when the user closes the web browser all history is lost and any user data stored in the home directories is cleared when the terminals are restarted. The machines are contained in a robust tamper-proof bespoke case.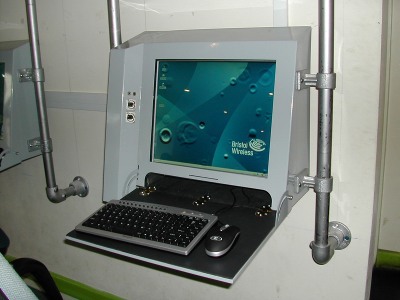 The system is remotely managed and maintained by BW. If your organisation would benefit from public access computing, please contact us for a demonstration or discussion; we'll be happy to help.
To find out more about LTSP, visit our dedicated LTSP page or download a copy of our non-technical LTSP leaflet (PDF).