The People's Code – Federal Source Code policy released by White House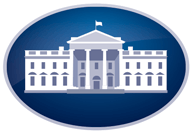 Two days ago, Tony Scott, the U.S. Chief Information Officer, wrote on the White House blog that the Federal government was releasing the Federal Source Code policy (PDF) to support improved access to custom-developed Federal source code.
The policy, which incorporates feedback from the public, requires any new custom-developed source code developed specifically by or for the Federal Government to be made available for sharing and re-use across all Federal agencies. It also includes a pilot programme that will require Federal agencies to release at least a portion of new custom-developed Federal source code to the public and support agencies in going beyond that minimum requirement.
By making source code available for sharing and re-use across Federal agencies, the US government can avoid duplicative custom software purchases and promote innovation and collaboration across Federal agencies. By opening more of the code to the brightest minds both inside and outside government, it will enable them to work together to ensure that the code is reliable and effective in furthering national objectives.
All of this can be done while remaining consistent with the Federal Government's long-standing policy of technology neutrality, through which it seeks to ensure that Federal investments in IT are merit-based, improve the performance of our government and create value for the American people.
Releasing source code isn't a novel concept for the US government. People can already view the source code for the We the People petition platform, as well as seeing how the US Veterans Administration built Vets.gov, where former members of the US' armed services can now apply for healthcare online. Citizens can contribute also to the open source code that powers the General Service Administration's Data.gov, where they can find open data from across government.