Come camping at UWE and pack your Tux
For those wanting to get in touch with their inner geek, UWE's Faculty of Computing, Engineering & Mathematical Sciences is holding a Linux Boot Camp from 25th to 27th July 2007.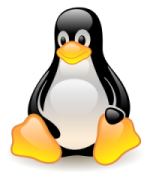 The Linux Boot Camp is aimed at those normally having done or doing A-levels or equivalent and who want to do practical technical computing (although the organisers tell me even silver-haired geeks whose A-levels are over 3 decades distant are also welcome – Ed.). It involves two and a half days of hands-on technical workshops exploring many aspects of modern technology and the use of free and open source software. It's worth coming if:
You ever want to get more out of your computer and gadgets;
You want to know more about Linux and the open source software that make the internet fun; or
You want to know more about what is in all those boxes that we use every day.
During the workshops boot camp inmates will learn things like:
How to revitalise a PC and even how to resuscitate a dead one by installing Linux on it;
Useful skills, such as how to set up a home network and web server;
How to make your own router and hack into various set top boxes.
At the end of the Boot Camp, campers will be able to tap into the world of open source computing and maybe even set yourself up on a profitable and worthwhile career!
If you already know how to do some of this stuff, don't despair! The structure of Linux Boot Camp will allow you to explore advanced topics in system configuration.
Places are limited to around 60 so don't delay, book your place now! There is no charge for attending. If you're thinking of coming from outside Bristol, you'll now have to find your own digs as the limited accommodation has all been booked.
To book your place online click here.
For more information please call Pat Cottrell or Craig Duffy on 0870 901 0767 or email lbc@uwe.ac.uk or contact Craig directly at Craig.Duffy@uwe.ac.uk.