USB 3G – a field report
A short time ago, Matthew Edmonson of M6-IT, a long-time supporter of Bristol Wireless, posted to our mailing list about his experiences using a 3G USB modem out and about and his impressions on how it could encourage mobile working. His email started as follows:
I am writing this from a meeting in Bristol; fifteen minutes ago I was in my office, popped my laptop in a bag and drove over to Easton. I didn't loose my connection and remained on ICQ, ssh and IRC. This surely brings a whole new level to mobile working.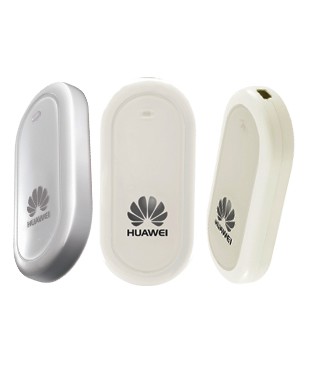 What followed on from this upbeat opening was a detailed exposé of using such a device in a remote location – in this case the Doon of May in Dumfries & Galloway in the south of Scotland. (Editor's note: In this instance, 'remote' is used more as a reference to distance and connectivity to the conventional telephone system, rather than several days' trekking with bearers and machetes.)
Matthew's detailed account follows below.
Using T-Mobile 3G USB HE220 in a remote location

Earlier in the year I purchased a 3G card for my mobile connectivity needs. I was pleased to find that it even worked (albeit slowly) from a remote location.

Location: The Doon of May, Dumfries and Galloway, DG8 9RR, 18/09/07

Hardware and software: Thinkpad T60 running Ubuntu – Fiesty

Phone Contract: T-Mobile Unlimited, £44 per month.

Power: Inverter + 240V Mains PSU, car batteries from skip, old refurbished wind generator, 2x solar (at most about 3 hours a day).

In previous releases of Ubuntu one had to faff around with modules because the device has a flash media facility from which windows users can load the drivers. I have found that with kernels higher than mine (i.e. Gutsy) the USB storage modules are loaded; I haven't looked at ways round this (fixed as of 3/10/07).

You may need to run the following commands as root.

Firstly, if the 3G modem is plugged in at boot, this command:-
ls -la /dev/ttyU*

..should give you three lines…

root@Batu:~# ls -la /dev/ttyU*
crw-rw—- 1 root dialout 188, 0 2007-09-26 16:49 /dev/ttyUSB0
crw-rw—- 1 root dialout 188, 1 2007-09-26 16:12 /dev/ttyUSB1
crw-rw—- 1 root dialout 188, 2 2007-09-26 16:12 /dev/ttyUSB2

If so, all is well and the wvdial script should work.

If there is only one line you can try:-
rmmod option
(wait 10s)
ls -la /dev/ttyU*

A wvdial script (/etc/wvdial.conf):-

Phone = *99***1#
Username = username
Password = password
Stupid Mode = 1
Dial COmmand = ATDT

[Dialer tmobile]
Modem = /dev/ttyUSB0
Baud = 460800
Init2 = ATZ
Init3 = ATQ0 V1 E1 S0=0 &C1 &D2 +FCLASS=0
ISDN = 0
Modem Type = Analog Modem

#New PPPD = yes

This is run with the command wvdial tmobile.

I use the he220stat binary to generate the following:

HUAWEI E220 Statistics [q]uit

Uptime : 1162s
SpeedUp : 0kB/s
SpeedDn : 0kB/s
Trnsfd : 0.0MB
|| Recvd : 0.2MB

STRENGTH Mode: (?)

The max d/l is 4kb/s

The strength varies from 2 to 4 bars.

On two bars normal web surfing is bearable, IRC works well, IMAP is usable but not great, shh is painful and ICQ works well IF it connects. Remote applications, such as Google Spreadsheet and Calendar often fail; sometimes they work very slowly.

Further Notes:

It has been a dream of mine to be able to work from the land of the Tinne Beag Workers' Co-Operative Limited for many years now. My first attempt involved the front seat of a car and the landline that I had commissioned. Given that I found the Toshiba Satellite Pro 420 full of pr0n a couple of years later, I figured that it worked well enough. However, in my experience it was very slow indeed and usually failed following any lightning storm in the vicinity. Given this area of Scotland outages were fairly frequent.

I heard that our exchange was the furthest in the area from the main exchange. It was also reputed to be one of the first digital exchanges and therefore unlikely to be upgraded for years.