A box for the Burg
The cabinets for the public terminals in the lobby at St Werburghs Community Centre (news passim) are getting nearer being finalised.
Yesterday John Chilcott, the designer, brought along the latest prototype for appraisal. It got more than that – as the pictures below show; its insides were given a complete working test under the steady hands of Ben Green and others.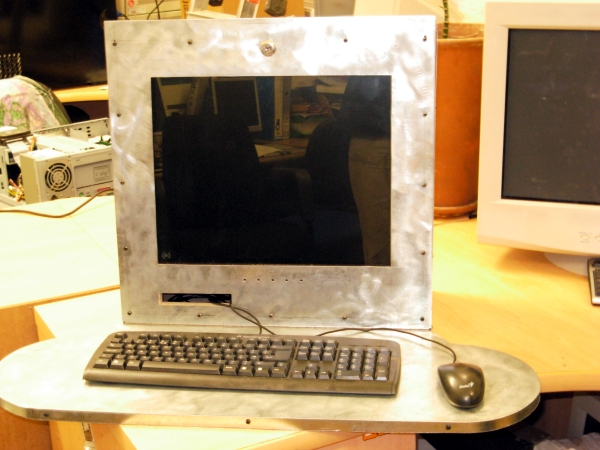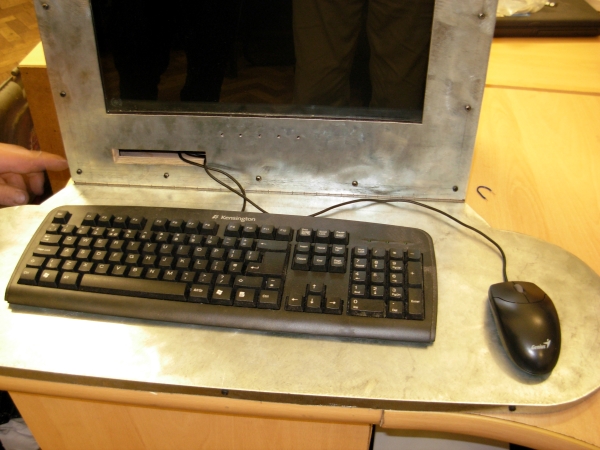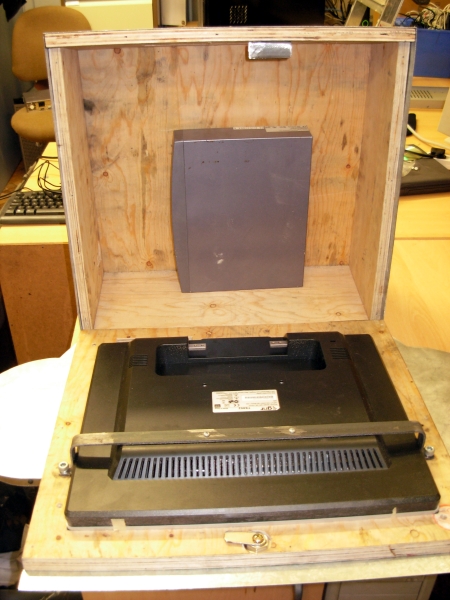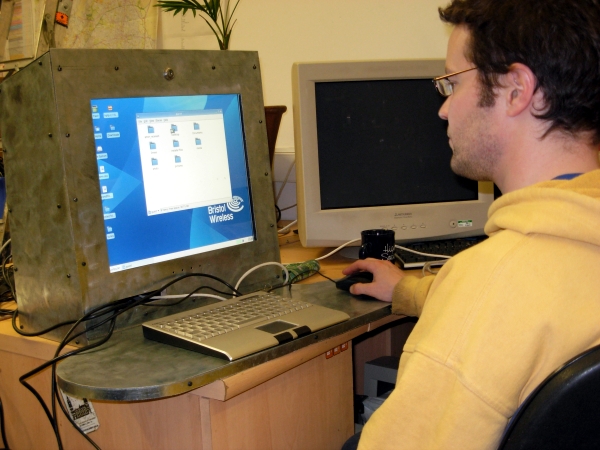 Needless to say, although some may like the raw, boilerplate Soviet era of galvanised steel sheet, the completed item will be welded up (not held together with screws) and have a powder coating finish in Bristol Wireless' very attractive shade of blue-green (or greeny blue? Ed.).