A laptop for Palestine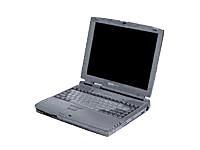 Bristol Wireless volunteer Acesabe is currently doing the final installation and configuration of a laptop due to go out to Palestine in the near future through the good offices of Bristol Computers For Palestine, who are currently raising funds for computers for educational and community use in the West Bank.
The machine itself is a Toshiba Satellite 4060XCDT with a PII processor and, in view of its vintage, Acesabe has installed the latest version (codenamed Toussaint Louverture) of the lightweight AntiX distribution.
Talking to a representative of Bristol Computers For Palestine, I learnt that the organisation has already got a batch of 16 full-sized desktops and monitors already crated up and ready to go: all that's required is a reliable contact in Israel to take delivery and they can then be delivered to the West Bank. This, along with the intransigent attitude of the Israeli authorities, have been the major obstacles to date. Laptops, on the other hand, are easier to get their final recipients as they can travel as normal cabin hand luggage on aeroplanes.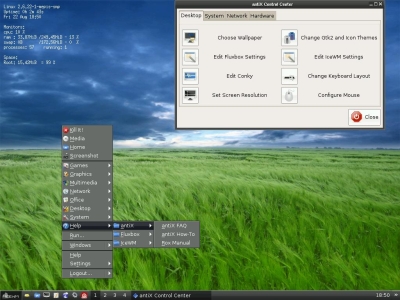 Researching this piece, we learnt there's a Palestine Linux Users' Group, so there's a friendly group of people locally who'll be able to help with any queries users may have.
Finally, if you have any laptop(s) you could donate, Bristol Computers For Palestine would be pleased to hear from you; contact them through their website. Any personal data can be deleted if necessary.