Show & Tell, plus Linux – Dorkbot is back
After taking a well earned break in January, the first Dorkbot Bristol meeting of 2009 will be on the Tuesday, 17th February 2009 at the Pervasive Media Studio, Anchor Square (above the Firehouse Restaurant) from 7pm until 10pm. It's a free event with donations accepted for refreshments.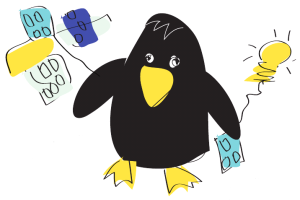 It'll be a 'Show & Tell', an open invite to anyone to come along with something and enthuse about it for a few minutes: the 'something' can be a piece of kit or an interesting project – it's totally up to you. Organisers Mike and Rachel would also like someone from either Bristol Wireless or BBLUG to talk about a Linux topic for a short period (5 to 15 minutes). If you can help out, please contact them at dorkbotbristol at googlemail.com (replacing the at with the @ sign).
February's Dorkbot will close with a musical extravaganza, this time in the form of a performance from Mark K (aka Red Rhythmic Dragon).
Download the February Dorkbot Bristol flyer if you fancy publicising the event.
See the Dorkbot Bristol site for full details.
I'll see you there as I have a 'Show & Tell' item to bring. 😀