Linux Boot Camp 2009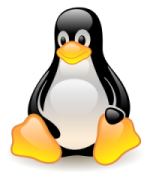 Are you doing or have just done your A Levels and want to do practical technical computing? As we previously reported (news passim), Bristol's University of the West of England is staging its Linux Boot Camp from Monday 29th June to Wednesday 1st July.
The event will involve two and a half days of technical workshops exploring many aspects of modern technology and the use of free open source software. During the workshops you'll learn how to revitalize your PC by installing and configuring Linux, plus setting up a home network and web server, making a router and hacking into various set-top boxes. At the end you'll know how to tap into the world of open source computing and gain skills for a profitable and worthwhile career.
If you already know some of this stuff, Linux Boot Camp will still allow you to explore advanced system configuration topics.
Don't delay as numbers are limited to about 60 places. There may be a few residential places available in UWE's student accommodation. If you are interested, please contact the organisers to check on availability and cost. Social events are also planned.
For further information or to book please contact Pat Cottrell or Craig Duffy by e-mail lbc (at) uwe.ac.uk or telephone 0117 32 84242. More details can be found on UWE's Boot Camp page.