Google says no more Microsoft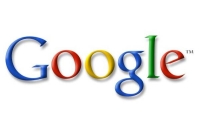 Late yesterday evening, the Financial Times (the sporting pink for the casino economy. Ed. 😉 ) reported that search engine giant Google is phasing out the use of Microsoft's Windows platform for its employees.
The policy has been gradually implemented since January, when Google's Chinese operations were hacked, which Google blames on the lack of security and vulnerabilities in the Windows operating system and other Microsoft software (e.g. Internet Explorer).
Unlike many employers, Google actually allows its staff, of whom it employs 10,000 internationally, a choice of operating systems. These will henceforth be just Linux or Mac OS. "Linux is open source and we feel good about it," said one employee. "Microsoft we don't feel so good about."
Employees wanting to stay on Windows will require clearance from "quite senior levels", according to one employee, whilst another declared, "Getting a new Windows machine now requires CIO approval".
Read the original FT article.