Ubuntu in Business – more tickets released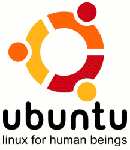 Last week we write about the Ubuntu in Business event being organised in London on 13th July (news passim). News has just arrived via the blog of Canonical, the commercial sponsors of the popular Ubuntu Linux distribution, that more places have just been made available for the event.
According to Canonical's blog post:
Canonical and the Ubuntu UK community have joined forces to host and promote an 'Ubuntu in Business' event in Brick Lane, London on July 13th – and it's proving pretty popular. We sold out out initial allotment of 140 tickets but by rearranging things in the venue we can open up another 70 tickets. Tickets are free, but space is getting tight.
However, as stated previously, Ubuntu community members are asked to bring along colleagues, bosses or others to the event to learn about how Ubuntu can be a great solution for their business.
Read the full Canonical blog post.