Quiz time!
Who said the following?
Many authorities have found themselves unintentionally locked into proprietary technology for decades. After a certain point that original choice becomes so ingrained that alternatives risk being systematically ignored, no matter what the potential benefits. This is a waste of public money that most public bodies can no longer afford.
Strong words, eh?
For those who work on the visual level too, here's a picture clue for you…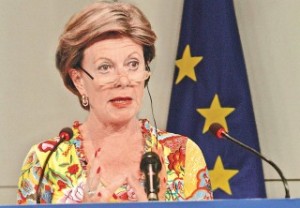 Answers in the comments below please.