petef RIP
Early this morning Bristol Wireless received the sad news that Peter Ferne had passed away. 🙁 Pete had been the Chair of Bristol Wireless since its inception until ill health forced him to retire recently.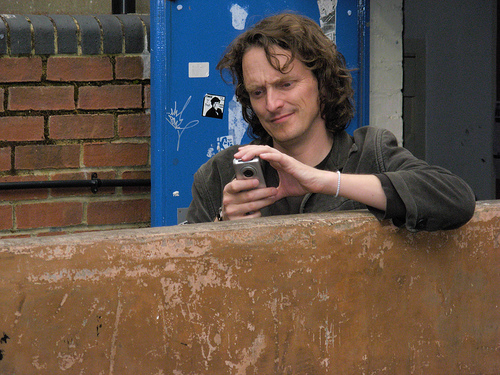 Early this morning, Pete's old friend and Bristol Wireless stalwart Rich received the following email from Pete's wife Deb.
Pete died this morning. I don't know when the funeral will be yet, but probably late next week. I will email you again to let you know.

Please can you tell everyone you know who knew him, in case I have forgotten to include anyone on the list.
Since then we've heard that the funeral will be taking place at the Memorial Woodlands at Alveston, Gloucestershire, but have yet to receive confirmation of the exact time.
Bristol Wireless would like to thank Pete for all his hard work for the co-operative over the years and will miss him greatly, along with, inter alia, his taste in fine headgear, hair and love of cider (the above picture was snapped at The Cube in 2007 during the Bristol Wireless AGM. Ed.).
We extend our heartfelt condolences to Deb and Pete's family at this difficult time; you're in our thoughts. 🙂
Please feel free to comment if you'd like to record your memories below.