Now Digital Challenge is over, where next for the DC10plus network?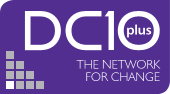 News reaches the lab that the Digital Challenge, set up nationwide some three years ago to promote digital inclusion, has come to an end.
One spin-off of the Digital Challenge was the formation of the DC10plus network, which was formed 3 years ago by the 10 Digital Challenge finalists (of which the city of Bristol was one. Ed.) as a collaborative authority on digital inclusion matters and their effects at local level.
Consequently, the DC10plus network would like to invite people to a get-together in London on 30th November in order to celebrate the network's achievements and to help consider where things go next. In addition to discussion, they're offering glasses of wine.
The DC10plus website has details and you can register via Eventbrite.