BW gets critters online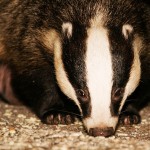 Some years ago Bristol Wireless were involved in a project with a wild life sanctuary called Secret World on the levels in deepest, darkest Somerset. Recently we were approached again to stream more critters. How could we refuse? Needless to say, a couple of us went to Somerset to see what we had to achieve and set about organising how we could unlock more of Secret World's secrets.
Secret World had some 16 cameras in and coax cabling to some of the pens; this arrangement allows monitoring without any human contact. Occasionally rare creatures. For instance, some baby otters came in just before Christmas (as did a herd of swans. Yes herd! Look it up. Ed.) and the Secret World team wanted to get the images of these up on the internet. This is where we enter the picture…
Bristol Wireless duly turned up on site between Christmas and New Year with some more kit in the shape dedicated streaming computer and a USB graphics device which was plugged into the existing coax network. Following configuration, the video from the camera feed was compressed and streamed to a dedicated, high bandwidth streaming server managed and owned by sigsys, courtesy of Mike and Coast AMS who embedded the relevant code, so the results can be viewed here.
We had a few minor hiccups on site that needed sorting out, the major ones being video noise and power phase issues. Once these were done, we were pleased with the final result. Finally, as Secret World are now looking into better quality video cameras and more streams for the future, this project is destined to grow.