Freedom to write, freedom to read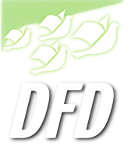 Free Software Foundation Europe (FSFE) is inviting individuals, community groups and institutions to celebrate Document Freedom Day (DFD) this coming 30th March. DFD is worldwide day of celebration of Open Standards, open document formats and their importance. Open Standards ensure the freedom to access your data and the freedom to build Free Software to write and read data in open formats.
You can participate by organising activities in your own town or city. Distributing fliers, organising talks, adding a banner on your blog, donating money: there are many ways you can help spread awareness about Open Standards.
Open Standards are important as an ever greater part of our communication moves into the digital world. In the digital society, Open Standards and open document formats provide us with the freedom to read and write. They are crucial to ensure our ability to exchange information, remain independent of software vendors and keep data accessible in the long term (are you listening, HM Government or are you still joined at the hip to Microsoft? Ed.). Open Standards also make sure that people are able to communicate and work using Free Software.
FSFE would like at least 25 cities to take part in Document Freedom Day 2011 to help in making the event a worldwide success.
For more information about the event, please have a look at documentfreedom.org.