Listen to our Ben
Regular readers will know that last week, Ben – one of our long-serving volunteers – was invited to take part in an Innovation Academy event entitled 'Imagine a City where…' (news passim).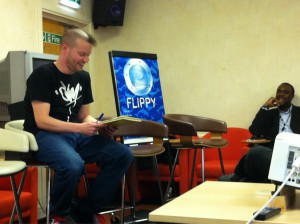 Sam Downie has now uploaded Part 1 of the audio for the event, which features the following guest speakers:
Listen to the podcast here or download the mp3 for listening at your leisure.
Sam's also uploaded Part 2 of the event, the open discussion session, which can be heard here or downloaded (mp3).