The pizza box laptop
Bristol Wireless are advocates of green ICT and constantly urge people to refurbish and re-use hardware where possible before recycling or buying new kit.
Nevertheless, we were most intrigued to come across the laptop in a pizza box illustrated below – a fine example of recycling both consumer electronics and disposable food packaging.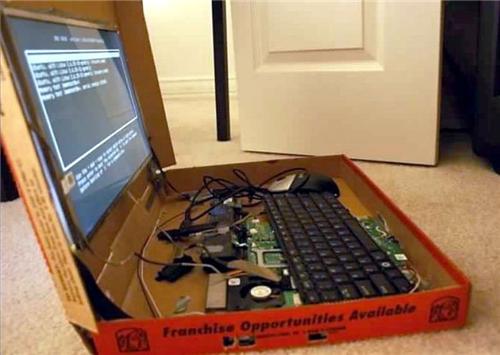 Eagle-eyed Linux users will no doubt spot the GRUB boot menu on the display.
Hat tip: The Daily What Geek