Hungarian government to adopt Open Document format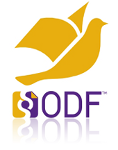 OSOR reports that the Hungarian government wants to use the Open Document Format, an open, non-proprietary format for electronic documents, as a default for its documents. Zsolt Nyitrai, Minister of State for ICT, told parliament earlier this month that legislation to use ODF by default is being prepared.
The ODF plans were announced on 1st June, during a conference entitled "The Parliament of Information Society" held in the Hungarian Parliament.
The Hungarian Open Document Format Alliance (ODFA Magyarország) welcomed the government policy in a statement published on 14 June: "Today real change starts. The government's decision will allow government and users of e-government services, local governments, businesses and citizens to use cost-effective software solutions based on open standards without any hindrance."
A 2008 by ODFA Magyarország study showed that government use of ODF will result in significant cost savings and the organisation has also offered technical support to the government to implement the change to ODF.
Read the original OSOR article in full.
When is the UK going to look at ODF adoption? From the editor's chair, it looks like world + dog is leaving the UK public sector further and further behind.