Brazilian government to contribute to OpenOffice and LibreOffice development
OSOR reports that the Brazilian Government signed a letter of intent last month to work with both The Document Foundation and the Apache OpenOffice.org community to develop the office suites maintained by both communities.

The letter states that the Open Document Format for Office Applications (ODF) standard is already a guarantee of interoperability within the Government. As Brazil is one of the biggest users of both LibreOffice and OpenOffice, with an estimated million public computers running the free/open source office suites, the Government aims to make its contribution to the projects more effective.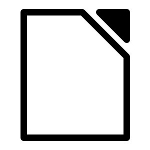 The letter (ODT, English) was signed during the International Free Software Forum (FISL) in Porto Alegre, Brazil by Marcos Mazoni of the Brazilian Government's Free Software Implementation Committee (CISL), Sady Jacques for SoftwareLivre.org, Jomar Silva for the Apache OpenOffice.org community and Oliver Hallor for the LibreOffice community.
Simon Phipps, Open Source Initiative (OSI) board member and co-presenter of a session about the OpenOffice.org at the FISL event, welcomed the announcement on his blog: "This growth in the developer base seems to be exactly the sort of news we all need at the moment."