Girl Geeks vs Wikimeet in Bristol next week
Some weeks ago we gave advance notice of the forthcoming Bristol Girl Geek Dinners and Wikipedia event on Thursday 18th August (news passim).
Further details have now emerged. It's being held at the Merchant Venturers Building, University of Bristol, Woodland Road, Bristol, BS8 1UB (map) and starts at 7.00 pm.
The main aim of the event is – as was outlined in Jimmy Wales' Bristol talk in January (news passim) – to attempt to address the woeful gender imbalance in Wikipedia contributors (87% male, a mere 13% female).
Anyone can edit Wikipedia, but it takes a bit of practice and understanding of the basic protocols and principles to get started. A Wikimeet is a general gathering of Wiki geeks who like to get together and chat informally about Wiki things, so Bristol Girl Geeks decided to combine forces and put on this event to enlighten, inform and inspire more women to become involved.
As usual, men are welcome to the event as long as they are invited by one of the female participants (your 'umble scribe has received an invitation and will report back in due course. Ed.). Bristol Girl Geeks also want to invite non-geeky females who might simply be interested in editing or writing for Wikipedia – so if you know one of those please bring her along! Wikipedia are providing a buffet and a Wikipedia cake!
To quote from the event publicity: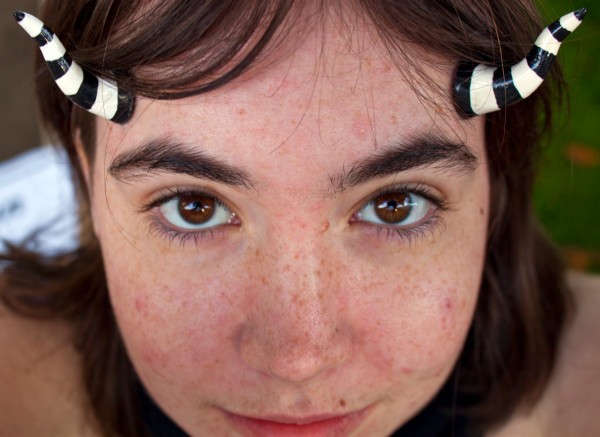 Our speaker is the trailblazing female Wikipedian Fiona Apps; Fiona is an administrator on the English Wikipedia and a member of Wikimedia's Volunteer Response Team. She first began editing in 2007, fixing spelling errors and adding small trivia to articles, but now works with articles that appear on the front page. She has also assisted Wikimedia, the charity behind Wikipedia, with their 2010 fundraiser; connecting with users and the public through social media. When not improving Wikipedia online, she helps with University Outreach for Wikimedia UK and has helped to create the first Wikipedia Society at Imperial College, London. She studied at Sarah Lawrence College in New York and is currently building her writing career.

Please bring your laptops to the event as we will be holding a hands-on Wikipedia editing session as part of the evening – with lots of Wikipedians on hand to help.

The event is free. Please register before Wednesday 17th of August.