Back to school 2011: 32,000 Languedoc-Rousillon secondary pupils get open source laptops
As of the start of the new school year, all secondary schools in the Languedoc-Rousillon region of France will be equipped with laptops, according to local site Tout Montpellier. What's more, the machines will be running free software.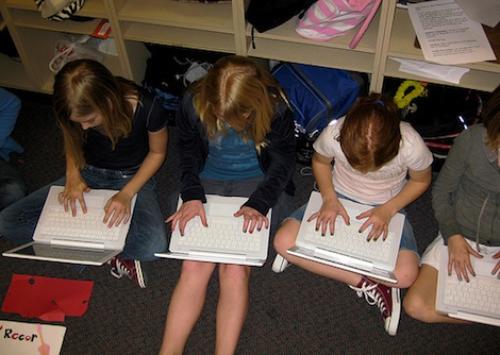 The 32,000 pupils who'll be going back to school in September 2011 will receive a laptop linked to the regional electronic education network (ENT) and loaded with free software. The digital teaching system will be implemented free of charge in partnership with the French government's Education Department. The projected budget is estimated to be €15 millions per year for the Region.
The laptops will have to access cloud storage services, have an audio player for language learning, be able to be used to pay for school meals, travel to and from school and give access to cultural and sports services.
Read the original Tout Montpellier article (French).
What a contrast with the UK where ICT consists of teaching kids to use proprietary software. 🙁 Perhaps those who put together British school curricula should be sent to the south of France… and not allowed back until they have learned something different (Herefordshire is excluded due to the HLUG's Open Source Schools Project. Ed). 😉