Life's wild editing Wikipedia
Yesterday Bristol Wireless volunteers Jim and your correspondent attended the afternoon session of the two Wiki Wildlife Edit-a-thons (news passim) that were jointly organised by Wikimedia UK and Wildscreen's ARKive project, the Bristol-based digital archive of the world's endangered species, which has kindly donated 200 items from its text archive on endangered species to help improve Wikipedia's content on those species.
Besides we two souls from Bristol Wireless, the session we attended also featured attendees from UWE's Insitutute of Bio-Sensing Technology and Bristol University's Centre for Public Engagement.
The event, which was held at Bristol's Watershed, started with introductions on the work of Wildscreen and ARKive from Ellie and Helen, after which it was over to Wikipedians Martin Poulter and Andy Mabbett to introduce Wikipedia and its sister projects.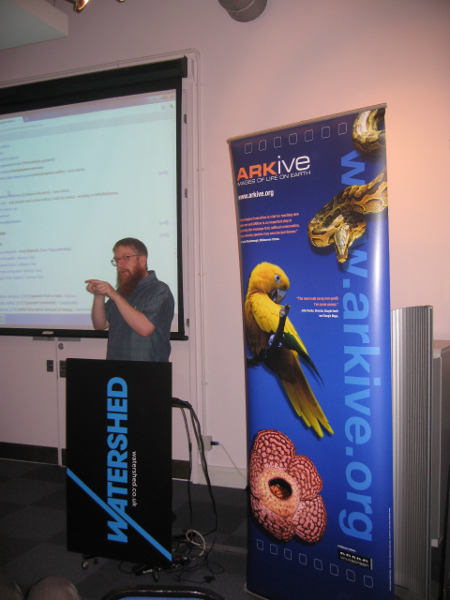 After any new editors had got themselves set up with a login, Andy then put everyone through a few basic editing exercises, after which we were all let loose on a species of our choice. Jim set about improving the Wikipedia entry for the Black-necked Crane, while your correspondent opted for the Gentoo penguin (these damn zealous Linux types! Ed. 😀 )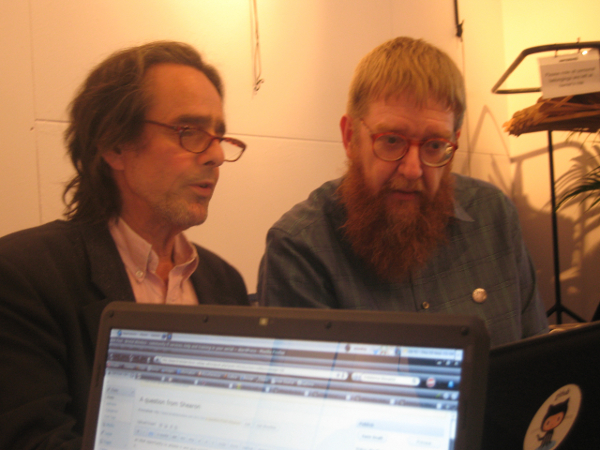 In spite of the silence that would have been expected at such an event – apart from the gentle tap on keyboards – there was plenty of noise as people discovered that editing Wikipedia can indeed be fun.
All the time the action was being relayed via Twitter with the #glamarkive hashtag by the dedicated social media team of Steve Virgin and Christina Zaba at the back of the room.
A report of the event is also being carried by Bristol247, which describes your 'umble scribe as a 'veteran Wikipedian' (can they say that? Ed.) and even quotes him, as follows:
"This is for everyone," said veteran Wikipedian Steve Woods of Bristol Wireless. "So many people use Wikipedia, it's only right that they learn how to edit it too – so that they can put something back into it. There was lots of enthusiasm and positive energy today, which was great to see."
All told, it was a most enjoyable event at which even seasoned 'veterans' such as Andy and myself gained some knowledge.
Searching via the Twitter hashtag mentioned above, I have discovered that the editors for the evening session included BBC people, long-standing and new Wikipedia editors, and a Wildlife Trust staff member. If you can add any more to this very limited information, please feel free use the comments form below.