Flossie Unconference next spring – be there or be proprietary!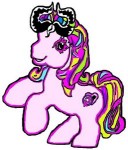 Flossie, the network of women who are interested in, use, advocate and/or develop Free/Libre and Open Source Software (FLOSS), has just announced its unconference for next spring.
Queen Mary at University of London (QMUL) has offered to host the Flossie unconference which will be on 25/26 May 2011 at QMUL's Mile End Campus.
Flossie will be sending out a call for collaboration soon and opening registration. This is an unconference, meaning it's participative so send Flossie any ideas you have for talks, workshops, or 'Birds of a Feather' sessions you'd like to give or go to.
More details are available on Flossie's website.
A big thank you to Sean Kenny for the second half of the headline! 🙂