Government issues invitation to tender for free software support
Yes, you did read the headline correctly.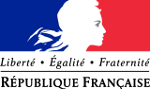 However, the government in question is not Her Majesty's but that of la belle France, which has just issued an invitation to tender for free and open source software support to the amount of €2 million, according to Le Monde Informatique.
The Information Systems and Communication Directorate of the Ministry of the Interior, Territorial Authorities and Immigration has just published an invitation to tender to find a contractor to provide support for the free and open source software used by the State. The public contract will be a framework contract covering three years, with a possible 1 year extension.
Bids must be submitted by 9th January 2012, with the announcement of the award being planned for 30th March 2012.
The scope of the contract covers some 10 fields:
Debian and CentOS operating systems and associated basic software (virtualisation tools);
Web and application servers – Apache, Tomcat, JonAS, CMS;
Development languages and frameworks – Java, PHP, XML, Perl, Eclipse, Struts;
PostgreSQL and MySQL databases;
OpenOffice office suite;
Network monitoring and operating tools – Ethereal, Jmeter, Nagios
Security tools – Tripwire, OpenSSL;
Directory and messenging services – OpenLDAP, Sendmail;
Knowledge management portals – Nuxeo, Ezpublish, Alfresco;
Search and indexing – Lucene, Zettair.
The invitation to tender covers two-thirds of France's 22 ministries, including the Office of the Prime Minister and the ministries of Defence, Foreign Affairs, Internal Affairs, Justice, Labour, Education, Agriculture and Culture.