Desura independent games platform gets Linux client
Desura, a community-driven digital distribution service for gamers, announced the release yesterday of a Linux client.
After a 2 month beta period, Desura a digital distribution client which supports the installation and patching of games on any Linux distribution has launched. With this release Desura is the only client which works on both Windows and Linux systems, enabling games to be installed with a click.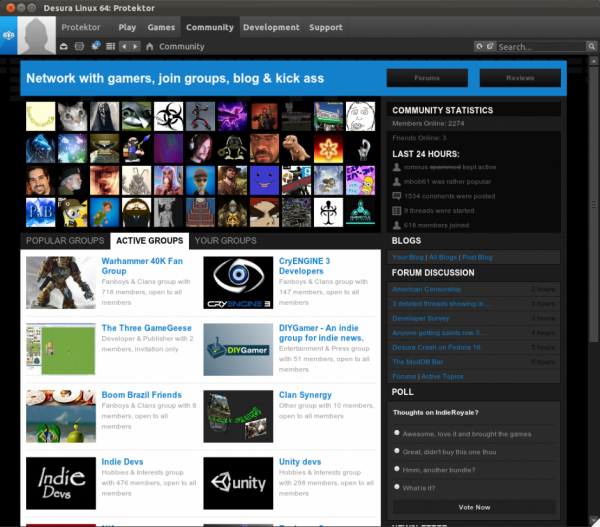 Desura adds that it is now looking forward to refining the client (they are currently in discussions to release their code under the GPL in a manner similar to Google Chrome / Chromium) and expanding its catalogue of Linux games, which presently stands at 65 titles.