Europass open standard CV tool increasingly used by universities and employment agencies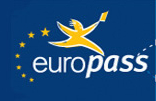 European universities and employment agencies are increasingly making use of a Europass Curriculum Vitae, an open standard for creating and managing CVs (that's a résumé for our readers on the other side of the Atlantic. Ed.), according to OSOR. Also increasingly popular is the European Union's web service to create such CVs: this year the service is used more than a hundred thousand times, according to the European Centre for Vocational Training (Cedefop) based in Thessaloniki, Greece.
Cedefop is developing the collection of software tools, online services, technical documentation and manuals around Europass.
Hwoever, it is not only a CV standard: the entire collection contains 5 documents – all aimed at helping users make their skills and qualifications clearly understood on the labour market, in education and in training. Cedefop has built a website around these documents to make all the information and services available in 26 languages.
The use of Cedefop's Europass CV web services is growing fast from just 90 CVs in 2006 to 110,000 so far this year. According to Eleni Kargioti, a software engineer at Cedefop, the major user of the Europass tools is the European Employment Services network, a network of public employment services supported by trade unions and employers' organisations covering 31 countries.
Europass services can be used without requiring authentication, explains Kargiotoi: "So we cannot know exactly who is reusing the web services."
Early last month, Cedefop published the Europass Web Services Client v2.0, a client application that can be used to convert résumés based on the Europass standard into many different document types. For instance, a CV can be changed from PDF into Open Document Format (ODF), into HTML or into a binary proprietary document format and vice versa.