Now in the shops (in Portugal): Ubuntu netbooks
As of this week, Asus Eee PC 1215P netbooks preloaded with Ubuntu Linux are available in the shops – as long as you do your shopping in Portugal. 😉
The Canonical blog reports that the ASUS Ubuntu netbooks can be bought in 100 Vobis and Worten stores across the country.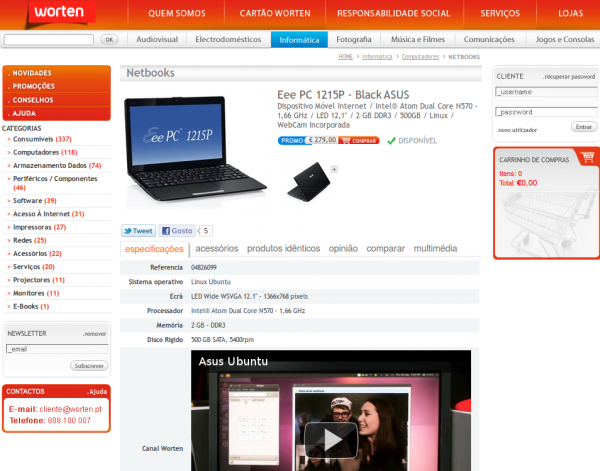 The Eee PC has a slim, lightweight, design and up to 9 hours' battery life, making it suitable for a wide variety of uses.
Here at Bristol Wireless, we've found Asus Eee PCs very reliable; if you need proof, just ask our treasurer for a testimonial (news passim).