Brazilian government launches preview of its open data site
To promote the implementation of the National Infrastructure for Open Data (INDA), the Brazilian Ministry of Planning, Budget and Management last week launched the beta version of the Brazilian Open Data Portal. The full version is scheduled for launch in 2012.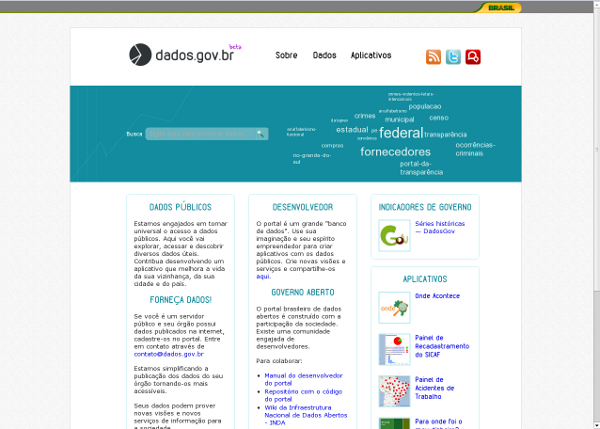 INDA is a set of standards, technologies, procedures and control instruments for meeting the requirements conditions for data sharing between different government and public sector bodies and the general Brazilian population. The release of open data will soon be required as enacted in the 2011 General Information Access Law.
The beta version of the site has 20 datasets available for access. The site also features applications showcasing how public sector information can be released and used.