For sale: USB wifi adapters
In addition to our usual fare of refurbished computers for sale, we currently have for sale 10 802.11g USB wireless adapters as shown in the picture below.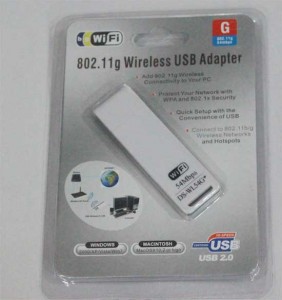 If you'd like one, please arrive at the lab with £10 and it's your's or contact us by email to secure one!
Once they're gone, they're gone!