Ben NanoNote – small is beautiful
Courtesy of OMG Ubuntu and OpenSure, news reaches the lab of the Ben NanoNote, the world's smallest Linux laptop.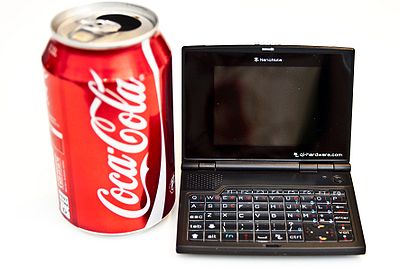 From manufacturers Qi Hardware, we learn that the NanoNote "is an ultra small form factor computing device. The device sports a 336 MHz processor, 2GB of flash memory, microSD slot, head phone jack, USB device and 850mAh Li-ion battery. It boots Linux out of the box and also boots over USB. It's targeted squarely at developers who see the promise of open hardware and want to roll their own end user experience. It's the perfect companion for open content.
It sounds great fun. Are they available yet in the UK?