Bristol's Cabot Circus to introduce free wifi

We learn today from Bristol 24/7 that the city's Cabot Circus shopping centre (Bristol's out of town shopping centre at the city centre end of the M32. Ed. 😉 ) is to become the first shopping centre in the South West of England to offer free wifi to its visitors.
This is due, we are told, to the increasing number of people using smartphones to check prices online while out shopping in meatspace or asking their friends' opinions via social media.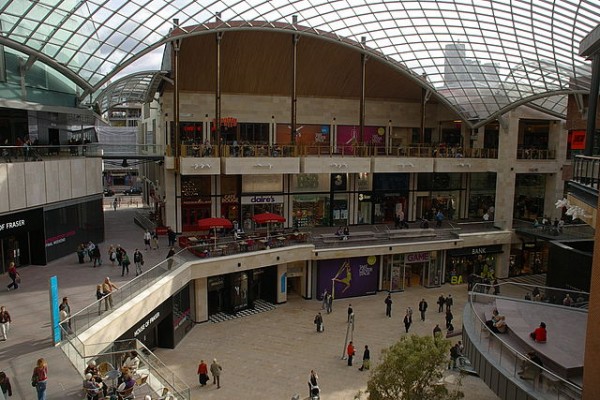 Consequently, the management of Cabot Circus have concluded a deal for wifi provision with The Cloud to provide connectivity throughout Cabot Circus and Quakers Friars. The Cloud manage more than 6,500 wifi hotspots throughout the United Kingdom, including The Knights Templar, the monthly meeting place of the Bristol & Bath LUG.
(You can stop now; you've beaten the Bristol Evening Post with the story! Ed.)