TDF to base community-driven foundation in Berlin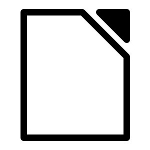 The Document Foundation, the organisation behind LibreOffice, the fork of OpenOffice that emerged after the takeover of Sun Microsystems by Oracle in 2010, today announced that it will base its community-driven entity in Berlin, in the legal form of a German Stiftung (for the benefit of non-German speakers, a "Stiftung" is a German non-profit foundation established with an endowment and supervised by state authorities. Ed ). This kind of structure is recognised worldwide as a legally stable, safe and long term entity, providing the ideal cornerstone for the long term growth of the community and its software.
"For the first time in 12 years, the development of the free office suite finally takes place within an entity that not only perfectly fits the values and ideals of the worldwide community, but also has this very same community driving it. The future home of the best free office suite is built and shaped by everyone who decides to participate and join. And the best is: Everyone can contribute and is invited to do so, to further strengthen the free office ecosystem", said Florian Effenberger, Chairman of the Board at TDF.
The founder of the Stiftung will be the German non-profit association, Freies Office Deutschland e.V., formerly OpenOffice.org Deutschland e.V., that has so far acted as an interim legal entity. "We congratulate the community for having achieved this key step and are proud of having played a key role in setting up The Document Foundation. Our association is looking forward to working closely with the new entity and acting as a gateway between TDF and private as well as enterprise users", said Thomas Krumbein, Chairman of the Board at Freies Office Deutschland e.V.