Ubuntu Business Desktop Remix announced
Canonical, the company behind the popular Ubuntu Linux distro, has announced the introduction of the Ubuntu Business Desktop Remix.
Based on Ubuntu 11.10, Ubuntu Business Desktop Remix is now available for corporate and government institutions evaluating Ubuntu as a desktop system. The combination of Ubuntu's ease of use, outstanding free software applications, certified commercial apps and Canonical's management solution makes for a compelling enterprise desktop scenario that saves time and money while keeping users productive.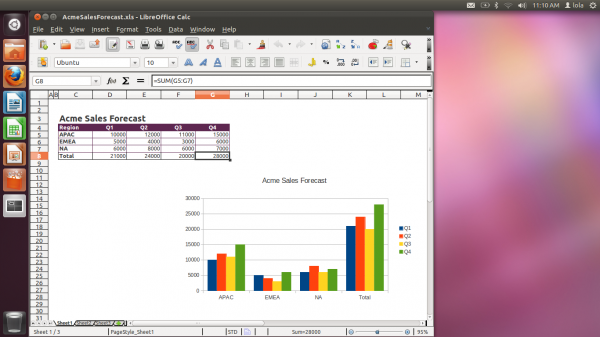 In the past year, many businesses have adopted Ubuntu as a desktop. With the approach of the next long-term support version (LTS), Ubuntu 12.04, and its five years of support for both the desktop and server editions, even more companies are evaluating the potential benefits of this easily deployed and managed, virus-resistant platform.
Ubuntu Business Desktop Remix simplifies the process of customising Ubuntu for corporate needs. In particular, some consumer software like games, social networking and file sharing applications has been removed. Ubuntu Business Desktop Remix is a simple base image with the most common corporate changes pre-configured. It can be deployed immediately in a corporate environment or used as a basis for further customisation. The first release includes VMware View, Adobe Flash Plugin, and OpenJDK 6 Java runtime environment.
Companies wishing to download Ubuntu Business Desktop Remix can register here.