LibreOffice conference to be held in Berlin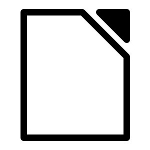 It's been announced today on The Document Foundation's blog that Berlin in Germany will host this year's LibreOffice Conference.
The Document Foundation members jointly decided on the location for their conference in a public poll that closed last week, whose result has been announced with the above-mentioned blog post. In the end, it was a choice between Berlin and Zaragoza in Spain.
The Document Foundation's Board of Directors has congratulated Berlin for having won this year's LibreOffice conference bid and is looking forward visiting Berlin for the conference this coming autumn.